In interior design, we oftentimes see framed wall art treated as an afterthought. Framed wall art is dealt with at the last stage after the paint has been dried and the furniture has been arranged in an artful manner. If looked at closely and thoughtfully, the right kind of framed wall art can provide for the entire room. Wall art matters a great deal in interior design.
Empty plain walls are boring, right?
You might be a little nervous to give wall art such a notable role in your design plans. Don't worry. We have got you covered. Use our post as a guide to help you choose the right pieces that will enhance and improve the quality of your lifestyle a well as the space you live in.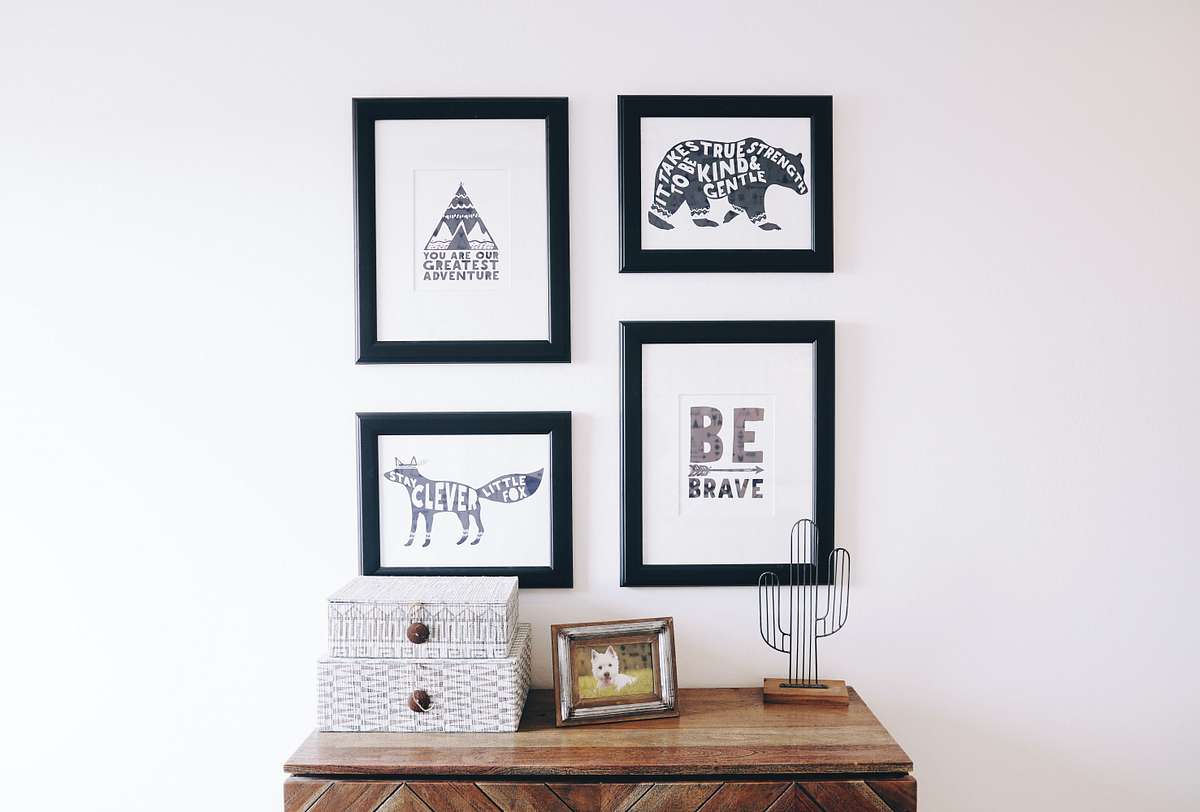 It Creates A Focal Point
One of the basic and most important principals of interior design is that every room should have a focal point. To put it into simpler words, a single element that will instantly draw the eye into space. A good piece of framed wall art can easily fill up this position. You can place your desired artwork above the mantle of a fireplace or it can be hung above the bed in your master suite.
On the other hand, a creative gallery wall could enhance a dining area or add style to a lobby. Size is a very important consideration when choosing a piece of framed wall art as a focal point for your space. A piece that is too big will look chaotic and a piece that is too small will seem dwarfed by the surroundings. Make sure you take measurements of the wall space and select art pieces accordingly.
It Gives a Finished Look to the Room
You must've come across several places that have less-than-put-together interiors. Possibly a college apartment or a new adult space after finishing school. Chances are that these spaces felt unfinished and rough around the edges. Framed wall art is the finishing touch that can help a space look complete.
The framed wall art will add the little extra touch that will enhance your space gracefully. The key is to choose the right piece of art that goes in with the design and decoration of your room
It Gives Color Palette
Selecting a color palette for your interior spaces can be one of the heftiest tasks. The number of different shades and tones of paints seems endless. It can be extremely difficult to narrow down the chances of ending up with the best fit for your interior space. Hence, we recommend you to select an art piece first. Once you find the artwork of your choice, you can use that as an inspiration to set a color palette for your room. Fascinating, right?
Firstly, choose three shades from the framed wall art that you'd like to add in the decor. Select the dominant color, along with a few extra shades that you'd like to pull out as accents. Next, look for those colors in the items you will be using to decorate your space.
Framed wall art doesn't have to be the last piece of the puzzle when it comes to decorating a new space. If used properly, wall art can provide exceptionally to interior design, creating new moods, and enhancing the energy of the room.