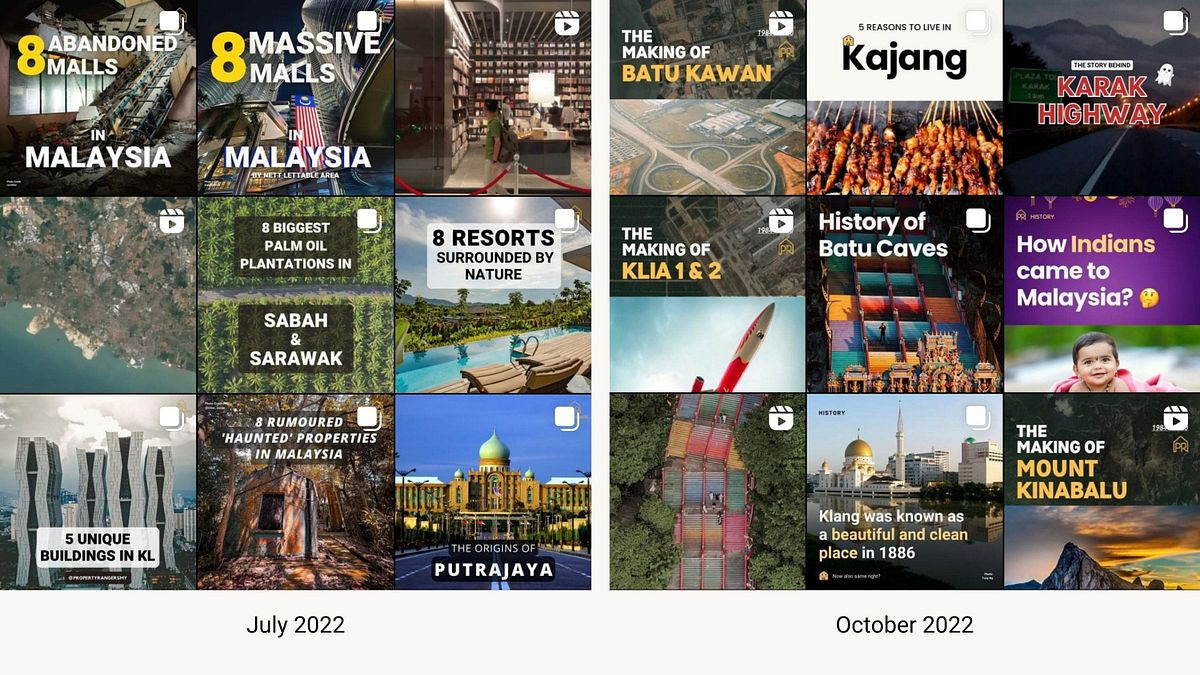 KUALA LUMPUR, 7 November 2022 📱 – Since July 2022, we've started posting content on IG & FB about properties, places & people of Malaysia.
With a completely new account, we decided to try different layouts and messaging methods like static photos, reels, or even a time-lapse reel of how Seremban 2 had changed since 1984 from a Satellite view. 
Because the human attention span is getting shorter, we try to deliver key points of a topic with simple-designed graphics, to let viewers understand the message in the shortest amount of time possible. That's why our content is more visual-focused!

Our next step is to provide value for property agents by posting topics like "5 Reasons to Live in Kajang" for them to share with their potential customers who might want to purchase a property in a particular area.

Check out our Instagram & Facebook.
---
PROPERTYRANGERS is a creative agency founded to serve property developers in Malaysia. The services we offer range from photo production, creative imaging, coffee table book design, aerial cinematography, 360°virtual reality and more!
For media inquiries, do reach out to our PR representative at yz@propertyrangers.com.